Paperback preview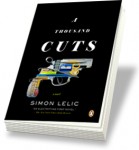 Penguin has come up with this fantastic design (top right) for the US paperback of Rupture (A Thousand Cuts). Quite different from the British version (below right) but just as effective, I think. I love them both.
The paperback is scheduled for publication in the UK on 3 September 2010 and on 25 January 2011 in the US. Click here to get hold of a copy of a hardback version in the meantime.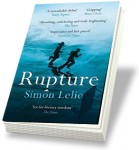 My sincere thanks to the design teams at both Penguin and Macmillan. Both jackets are stunning – I couldn't be prouder of the way my novel has been made to look.